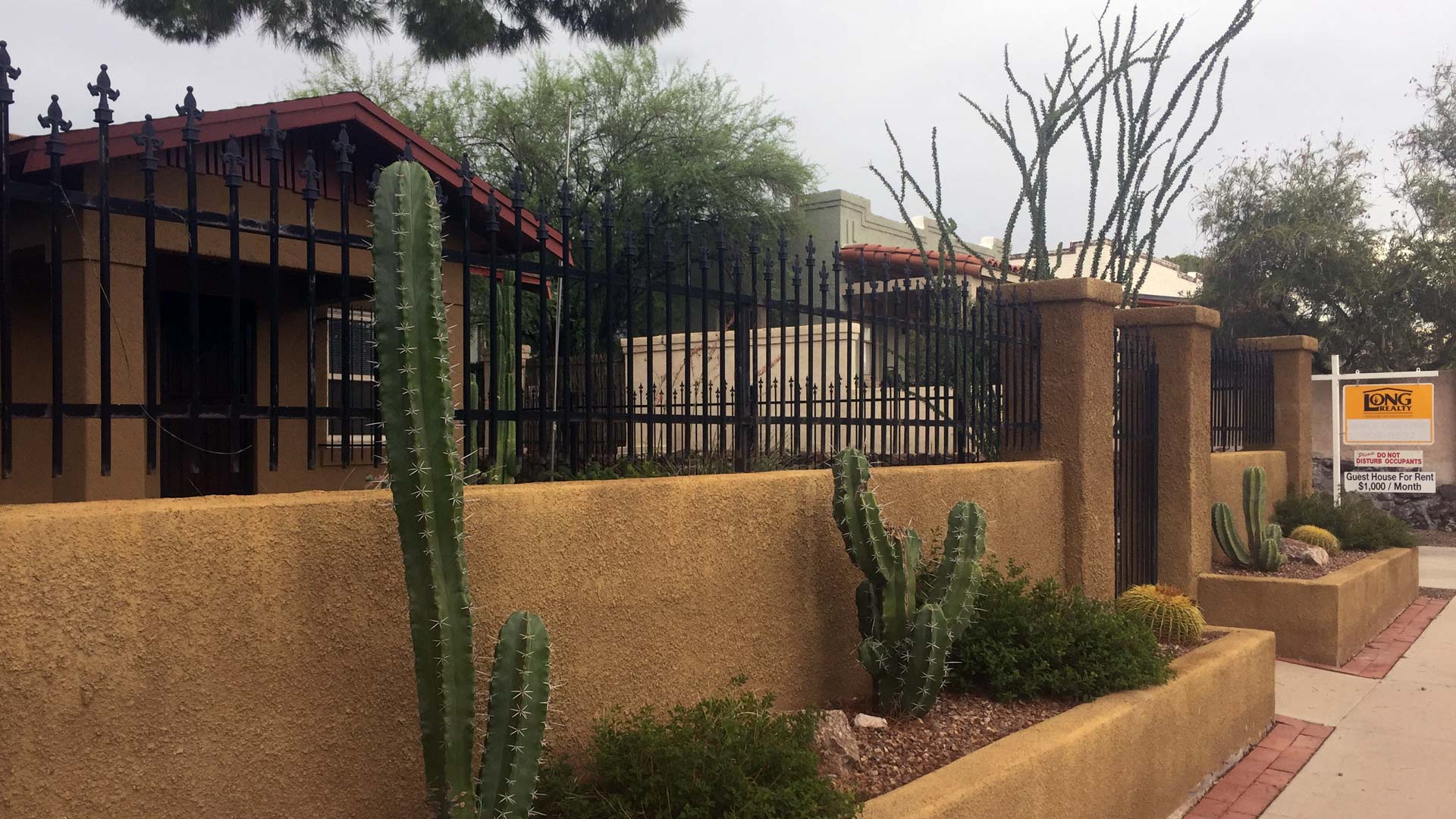 A For Rent sign in front of a home in the Sam Hughes neighborhood. (PHOTO: Jessica Stephens, AZPM)
Data from the Tucson Association of Realtors show the median home price in Tucson reached $206,915 in September. The last time prices were higher was December 2007.
Tucson continues to be a seller's market, particularly for homes priced below $200,000. The September report showed 1,122 homes for sale in the price range, a drop of 443 from the prior year.
"It makes the entry-level home prices go up, unaffordability go up," said TAR President Pam Ruggeroli.
She said the current level of sub-$200,000 homes for sale in Tucson would only supply the market for about a month and a half. A market is considered balanced when inventory would last six months.
The number of homes for sale in Tucson went up by 2.5 percent month-to-month and were flat year-to-year.
"We did see a slight increase in inventory," Ruggeroli said. "It's just not enough to keep prices down. It's still very competitive in certain price ranges."
One factor is currently working to keep homes affordable, she said.
"The good news is that as of now, the interest rates seem to be holding steady."
That could change if interest rates increase, as some experts are predicting. That would make mortgages more expensive and further decrease home affordability in the area.